Return to Headlines
Using Primary Sources at Masconomet H.S.
Local Historical Sites Provide Authentic Learning Experience for Students
Each year, sophomores at Masconomet get a unique glimpse of history in their own backyard. The inspiration for this learning opportunity began in 2006, when Masconomet Social Studies teachers attended a series sponsored by the Essex County Heritage Organization called "Using Essex History." This federal grant program trained teachers to use local sites to improve the relevancy of American history. High school History teachers Peter Magner, B.J. Muller, and Ben Hanchett explored the possibility of teaching U.S. History through the lens of local historical sites. Envisioning an authentic learning experience, they developed a project that became known as the Essex County Project, which enables students to enrich their understanding of the past through an in depth examination of primary sources.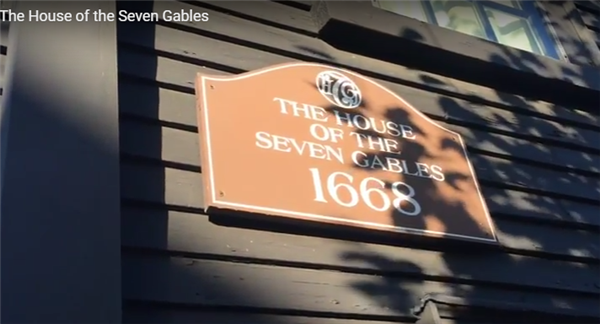 "Using primary sources puts students in the place at the time so that students can discover the history themselves," said Magner. The primary source could be an original transcript of a witch trial hearing, a captain's log on a ship heading back from Africa, the architectural designs for a colonial building, or an original account of a battle. Muller said, "It was an opportunity to take a look at historical resources. It just organically happened. We thought, we should send the kids out to these sites and see what happens." "We wanted the kids to connect with the local community and interact with people at these sites," added Magner.
How It Works
Students choose an Essex County site in June of freshmen year, then take a tour and conduct an interview over the summer. When students return in the fall, they complete research in the library, then create their own documentary film. This year's sites included the Cabot House, Rebecca Nurse Homestead, the Essex Shipbuilding Museum and the Parson Capen House. Over the twelve-year life span of the project, the technology requirements have changed dramatically, from early versions of Movie Maker, using flash drives and DVDs, to the recent district purchase of WeVideo for Schools, which is an online video editing program that can be used on any device. WeVideo allows students to easily make documentaries with advanced features such as voice overs, animation ("The Ken Burns effect"), green screen technology, special effects, and music. In addition, teachers are able to monitor student progress from the WeVideo portal. WeVideo integrates seamlessly into students' Masconomet Google accounts.
The best projects, Muller explained, "result in a personal connection and a seven-minute documentary that they are proud of. I also love when they make connections to the primary source. Students will take a picture today of something and see a photo of that same thing from 150 years ago. Often, those primary sources speak to them more than anything else. My other favorite part is when they are proud of their finished work and are personally invested. It's theirs from the very beginning." Magner agrees: "If they are able to find the right historical understanding, they hit it out of the park."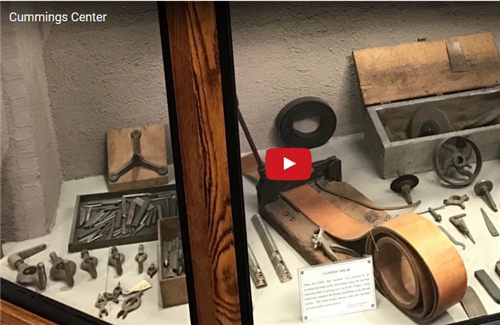 Community Film Festival
In an effort to gain a larger audience, this year, several Masco students and Social Studies teachers will meet with the Essex Heritage Commission to present a selection of Essex County Projects. "We wanted to bring the project to the larger community," Magner said. Muller added, "The ultimate goal will be to coordinate with other high schools in the area and have a big film festival. Potentially, every school in Essex County could adapt this program. It's about creating an authentic audience where kids can get excited about the history in our own backyard." Magner noted, "People come from all over the world to see these (Essex County) sites. We hope the students will appreciate this area's role in history."
Creating Historians
The use of primary sources in Social Studies classes at Masconomet is ubiquitous. Students learn that the writings, artifacts, and documents from the period frame their understanding of the past. Using primary sources as evidence, seventh graders immerse themselves in mock trials on topics such as land rights claims between the Australian government and Aborigines, while eighth graders engage in debates over whether or not Americans should continue to celebrate Columbus Day. In the high school, Kim Marini's World History students compile case files to explain the assassination of the Archduke Franz Ferdinand, while Ryan Quinn's American History students participate in a debate considering the decision to annex the Philippines. In all grades, students routinely analyze primary sources when answering document-based questions (DBQs), critically examining the sources within the historical context of the era. The ways in which teachers use primary sources are numerous and varied, yet the advantages are clear. According to History teacher David Mitchell, "One of the biggest advantages of using primary sources, in their original reproduction whenever possible, is that it throws students into the confusion of the historical moment. When students try to find their way in this new world, inevitably they begin to ask historical questions and in doing so...in themselves, create historians."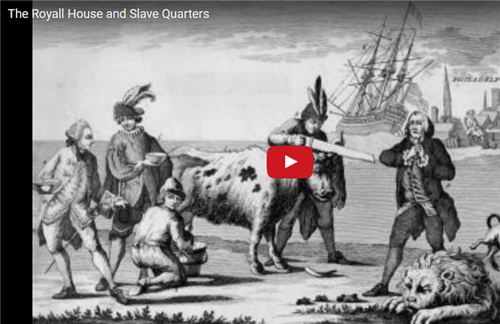 Caption for Cummings Center Primary Source
Primary source documents, such as this news clipping from The Beverly Evening Times in 1902 informing the public of future employment opportunities at "The Shoe", provide a deeper understanding of the historical significance of Essex County. Photo courtesy of the Beverly Historical Society.
Prepared by Ellen Sheehy and Jill Story
Ellen Sheehy is Masco H.S. Library-Media Specialist
Jill Story is Masconomet Social Studies Department Head
Caption for Student Photo
In the High School Library Media Center, sophomore Masconomet student Haolan Zhan researches the history of the Cummings Center, formerly the United Shoe Machinery Company. His exemplary video, along with others, can be found at https://www.masconomet.org/Page/511.