Masco Students Participate in Boston Invitational Model UN Conference
Posted by Peter Delani on 2/14/2019 7:00:00 AM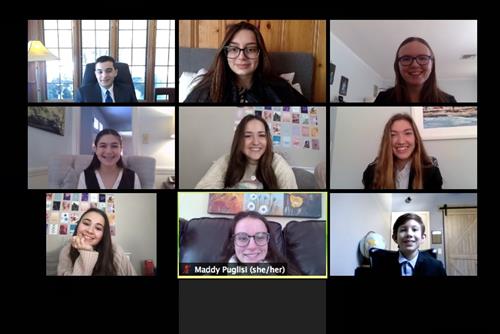 The Masconomet Model UN team enthusiastically participated in their biggest event of the year-- the Boston Invitational MUN Conference organized by Boston University—from February 8th to 10th at the Copley Marriott Hotel in Boston. For three days, twenty-six Masco delegates ranging from freshmen to seniors engaged in intense debate and collaboration with thousands of delegates from nearly 100 schools from around the country and beyond.
Masco delegates represented countries such as the Republic of Iraq, Ukraine, the Bolivian Republic of Venezuela, and the Republic of Ghana. Topics debated in the committees included reduction of corruption in the Association of Southeast Asian Countries; power vacuums in the Disarmament and International Security Committee; sustainability of outer space activities in the Committee for the Peaceful Use of Outer Space; and the rising prices of life-saving pharmaceuticals in the World Health Organization.
Congrats to the whole team for their efforts! A special congratulations is in order for junior Alana Gerry, representing Suriname in OLADE (the Latin American Energy Organization), who was recognized for her outstanding research and writing with the Best Position Paper award in her committee.
Next up: BC High School MUN on March 2nd.