9th Grade "SUMMER BOOK TALKS"
Posted by Peter Delani on 9/20/2019 2:00:00 PM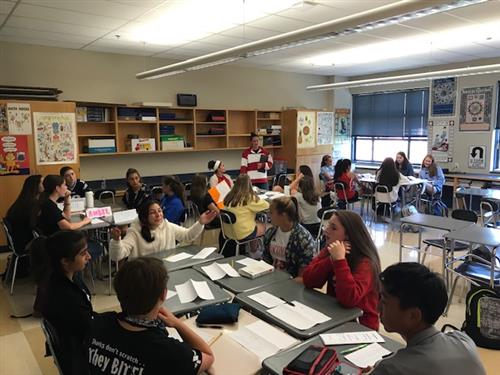 All 9th graders participated in summer reading "book talks" today with faculty from all over the building. 18 faculty members chose a book for incoming 9th graders to choose from last June; today each teacher lead a discussion with those students. Conversations covered general opinions on the book, character and plot development, themes and lessons to be learned, and how each book may fit under the 9th grade essential question, "Who am I and how do I know?" All groups seemed energized and engaged, proving that providing greater choice for our students allows them to explore literature in a more authentic way, in hopes they can find some reading they enjoy doing!
Meagan Hildebrand
English Department Chair
Masconomet Regional School District