Masco Student Council Hosts Spirit Week & Learning to Lead
Posted by Peter Delani on 3/15/2021 1:00:00 PM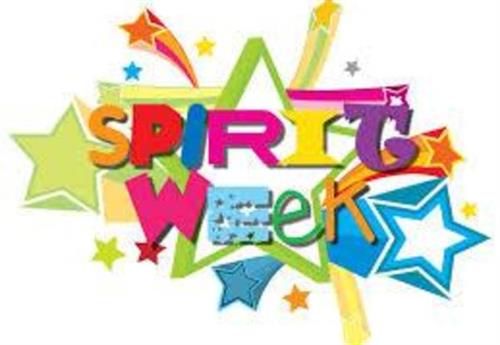 Hello Staff & Faculty!
This month, the student council is engaging in numerous efforts to boost morale, mental health, and Masco spirits. From this week's spirit week to the "Learning to Lead" series, we are grateful for your engagement and support.
This Friday is Down Syndrome Awareness Day (Crazy Sock Day). Down Syndrome is an intellectual disability where individuals have a third copy of their 21st Chromosome. This Thursday and Friday, bracelets will be available to all students for free near the main office for students to show support. The MDSC (Massachusetts Down Syndrome Congress) will also be gifting keychains and stickers for the Masconomet Faculty and Staff, and these will be available in the teacher breakrooms. We thank freshman representative Aidan Venckus for his advocacy regarding this spirit day and his efforts to secure bracelets for students.
This month will be concluded by Student Council Elections! Please find the list of candidates here. Please encourage students to attend the election assembly for their respective grade at the end of the month.
We are also encouraging Cohorts A, B, or, C to join us for in-person learning on March 25th (Cohort B and C) and 26th (Cohort A and C). Please join us in welcoming many students back to in-person learning!
With gratitude,
The Student Council
• March 2021 •

• 15 •

Spirit Week Day 1: Pajama Day

• 16 •

Spirit Week Day 2: Mental Health Awareness Day (Wear Green!)

• 17 •

Spirit Week Day 3: Hawaiian Day

• 18 •

Spirit Week Day 4: Tie Dye Day

• 19 •

Spirit Week Day 5: Down Syndrome Awareness Day (Crazy Sock Day)

WIN: Learning to Lead Series: Rick Rendon (join via "HS Student Resources")

• 22 •

• 23 •

WIN: Trivia Bowl (join via "HS Student Resources")

• 24 •

• 25 •

In-Person Promotion (Cohort B)

• 26 •

In-Person Promotion (Cohort A)

WIN: Learning to Lead Series: Senator Bruce Tarr (join via "HS Student Resources")

• 29 •

• 30 •

WIN: Learning to Lead Series: Charlie Rose (join via "HS Student Resources")

• 31 •

WIN: Freshman Elections Assembly (join via "HS Student Resources")

• 1 •

WIN: Sophomore Elections Assembly (join via "HS Student Resources")

• 2 •

WIN: Junior Elections Assembly (join via "HS Student Resources")