Senior Workshop Speakers - Day 5 of 10
Posted by Peter Delani on 4/30/2021 7:00:00 AM
8:00--Panel-----R. Demetri Fadel/Gabby Wimer
R. DEMETRI FADEL

Company: Paper Airplanes
Topic: Experiences with Grassroots NonprofitsDemetri Fadel has proudly served as Executive Director since 2019. He is also the Administrative Director at MIT's Department Chemical Engineering, and an advisor and mentor for R2 Social. He has an MBA from Boston College, an MA in Energy and Environmental Policy from Boston University, and a BA from UMass, Amherst. Educational technology and learning for refugees and conflict-affected population have been a passion since helping to launch and grow One Laptop per Child (OLPC) and the MIT Refugee Action Hub (ReACT). Demetri has been working in international development, non-profits, and research universities for almost 20 years.
GABBY WIMER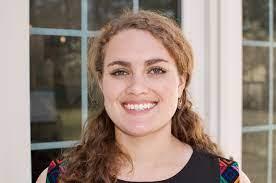 Gabrielle (Gabby) Wimer graduated in 2016 from the University of Chicago where she studied the history of medicine and human rights. After graduating, Gabby worked in Guatemala running a program she co-founded called MealFlour which collaborates with local organizations to teach people how to raise mealworms, a more affordable and environmentally sustainable source of protein. While in Guatemala, she began volunteering for Paper Airplanes. In 2019, she moved to Amman, Jordan to start working as Paper Airplanes' first managing director. She is currently getting ready to start medical school this summer. https://www.paper-airplanes.org/
9:00--ART SIBBACH
Company: General Electric - Aviation Division
Topic: Aerospace engineering and Stepping outside of One's Comfort Zone
Mr. Sibbach has worked on highly classified military programs as well as commercial aviation projects. He will focus on the best pieces of advice he has received and the importance of stepping outside of your comfort zone.
10:00--LAUREN BLODGETT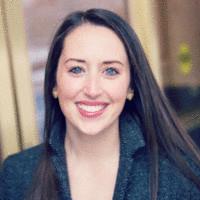 Company: The Brave House https://www.thebravehouse.com/
Lauren Blodgett is a Brooklyn-based human rights attorney and founder of the non-profit The Brave House, which provides legal & holistic services, mentorship, and community to young immigrant women in New York. Lauren was on the Forbes 30 Under 30 list for Law and Policy due to her innovative approach to legal services. Lauren graduated from Harvard Law School where she focused on international human rights and worked in non-profits in Morocco, Thailand, Jordan, Tanzania and Cambodia. Lauren graduated from Boston College in 2011, where she spent a semester studying abroad in Germany and later lived in Austria for a year on a Fulbright fellowship. Lauren graduated from Peabody Veterans Memorial High School in 2007 - where she was class president and captain for basketball, volleyball, and softball. Join Lauren to learn about her day-to-day work as an immigration attorney & founder of a non-profit and her path that started in Peabody and led her around the world. Please bring questions and curiosity!
11:00--LORI MCPARTLIN
Company: TScan Therapeutics
Dr. McPartlin is a system's physiologist with 20 years experience in industry and
academia. She took a non-traditional path to earning a PhD from Cornell University. She spent four years working in the biotech industry before earning a Master's degree from UMass. She has extensive experience in stem cell culture and tissue engineering with the goal of bringing cell therapies to market.
12:30--DREW WILLISON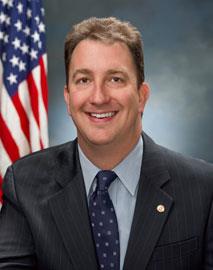 Mr. Willison is a partner of Oldaker & Willison LLP. He has served at the highest levels of government for more than 20 years, as Staff Director of the Senate Subcommittee on Energy & Water Appropriations and most recently as Chief of Staff to Senate Democrat­ic Leader Harry Reid.In addition to his government service, Mr. Willison served as Vice President of Public Policy and External Relations at Battelle, the world's largest independent research and development organization. He is an Honors graduate of the College of William and Mary and holds a Master's Degree in Public Administration from the Ohio State University and a Law Degree from the George Washington University. https://www.oldakerwillison.com/drew-willison
1:30--SAM LARUSSA - MASCO '15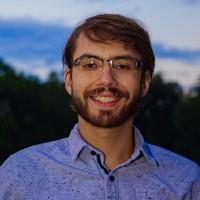 Company: Brandeis University
Sam graduated from Masco in 2015, and earned his B.S. in biochemistry at Northeastern University in spring 2019. He interned a lot at the end of high school and throughout his time at Northeastern in order to better understand the careers available to biochemists. He has diverse interests in the field, from science communication to structural biology, so one of his ongoing challenges is to find a role that both fits his interests and involves doing cool science. He's currently working on getting his PhD at Brandeis University in biochemistry and biophysics. He is drawn to complicated biological systems, which means he's tried out all sorts of interesting biochemical techniques and has had many conversations with his supervisors about what, exactly, is possible with current technology.