10.02.19 Meeting Summary Notes
Posted by MSC Community Relations on 10/3/2019
"First do no harm - to our students, our environment, our towns, our taxpayers"
- Kosta Prentakis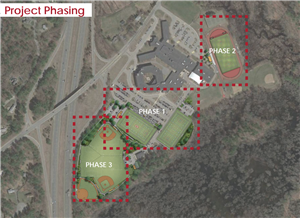 Highlights from the October 2nd School Committee (SC) meeting:
It's SPIRIT WEEK at the High School next week, complete with pajama day and spike ball tournament!
This month's Citizenship Workshop in the Middle School is focusing on: Integrity, Compassion, Empathy, Generosity, and Kindness.
Superintendent's Entry Plan is coming along and will be shared on 12/18.
It's time for serious Turf talk...
An important focus of this meeting was discussion about the potential to install turf fields at Masco. If the SC votes to move forward with proposed plans, all funding for installation would be raised from private donors via Turf Up Masco, not from taxpayers. This is an incredible opportunity with great potential. The SC has a duty to diligently consider any long term as well as short term impacts of this project for our students, operating and capital budgets, and environment. Therefore, before taking a vote, the SC had a few more questions regarding the long term sustainability of turf fields, their maintenance, and whether projected revenue will in fact cover replacement costs every 10-12 years. This information will be prepared for review before a vote.
The SC is grateful for the efforts, hard work, and patience of Turf Up Masco. The dedication and generosity of our volunteer community is truly a hallmark of our district.