Two Superintendents Join Up To Do "Learning Walks", Encourage Practice in the Two Districts
Posted by Kevin Lyons at 11/21/2016
Last week was one of my most enjoyable of the new school year as I spent a dozen hours over four days visiting classrooms at Masconomet. While I more regularly do learning walks with the two Masco Principals, last week I conducted them with different Department Heads.
What's a Learning Walk? One model I like and use frequently is to join with one or more educators and do very brief (5 minute) classroom visits. After visiting 5-7 classrooms, those on the Learning Walk sit and talk about what we observed. We sometimes look for learning strategies and student engagement in general. On another walk, we might focus on classroom use of technology or student collaboration. We almost always ask students about what they are learning (speaking softly with one or more students at a time so as not to disrupt the class).
Last week, I learned a great deal about individual subject areas by visiting one subject across a number of classrooms with the Department Head. I get to ask a lot of questions and to share observations. This is one way to train those who evaluate teachers by sharing and comparing observations. This helps to ensure more consistency among evaluators. The learning walks themselves are not used for evaluating individual teachers.
Tri-Town School Union Superintendent Scott Morrison and I have joined forces to conduct "Learning Walks" in the elementary schools and at Masconomet Middle School and High School. Mr. Morrison and I spent this morning at Spofford Pond Elementary School in Boxford doing a learning walk with Spofford Principal Kathryn Castonguay.
It was very exciting for me to see what is going on instructionally in the elementary schools and to bring our two school districts closer together in conversation and professional learning.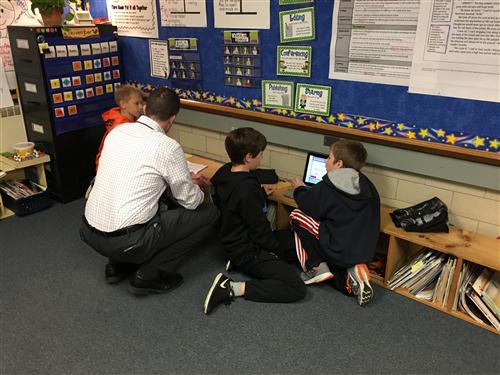 We soon hope to see Masco and TTU administrators visiting each other to join in learning walks. One day we hope to be able to offer teachers this opportunity
Masconomet and TTU administrators started meeting together regularly last year. This year we have worked together on the Life is Good Initiative and we continue to talk about teaching and learning and how to work together on important issues for our students.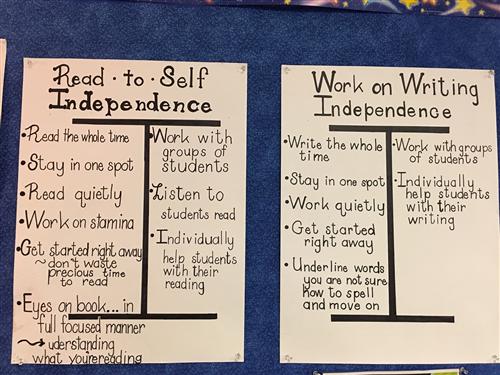 Mr. Morrison and I will be visiting all eight schools in the coming weeks. I look forward to more shares in the future.