Superintendent's Proposed FY18 School Budget
Posted by Kevin Lyons at 2/16/2017
At last night's School Committee meeting, I presented the FY18 Masconomet School Budget that I have proposed to the School Committee for approval. This overview highlighted the fact that this is an extremely responsible budget that allows us to continue the delivery of an outstanding education to our students. The increase over the FY17 approved budget is 2.8% which includes fixed costs, reductions in force, and several strategic increases.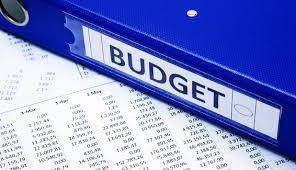 I also highlighted the fact that only because of the quality staff we have at Masco can we produce the results and student outcomes that we do while bringing in budgets that are very lean.
I have recommended a reduction of teaching staff, primarily at the high school, due to a decline in our student population. These proposed reductions are detailed in the Executive Summary. The background data supporting these reductions can be found in the Staffing/Enrollment Analysis Report.
I have also recommended several increases to staff in critical need areas. These are also elaborated in the Executive Summary. Despite the proposal of this very frugal budget, I firmly believe that we will be able to pursue our Masco Vision 2025 in the next school year and continue to offer excellence in teaching and learning.
Please review the Executive Summary and the proposed budget book to look more deeply into the FY18 proposed budget. There is additional information on the District's Finance and Budget page.
Staffing/Enrollment Analysis Report
February 15, 2017 PowerPoint of Budget Overview to School Committee
The Masconomet School Committee will continue its deliberation about the budget this evening and in subsequent meetings posted our web site.
Thank you for your continued support. Please follow the budget process from this proposal to the School Committee, to the final budget approved by the School Committee, and through Town Meetings.
Sincerely,
Kevin M. Lyons
Superintendent of Schools