Masconomet Will Continue Non-Discrimination Rights of Transgender Students
Posted by Kevin Lyons at 2/23/2017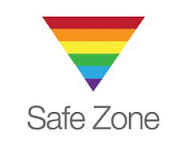 Mascononomet Regional School District will maintain transgender student rights and maintain its transgender guidelines irrespective of changes in federal guidance. Massachusetts Commissioner of Education Mitchell Chester today issued a letter to Massachustts Superintendents, Charter School Leaders and Principals explaining Massachusetts laws and regulatory guidance. [Text Follows]
Dear Superintendents, Charter School Leaders, and Principals:
I would like to affirm for you that Massachusetts remains dedicated to protecting the rights of transgender students even in light of recent federal actions. No one should be discriminated against based on their gender identity, and under existing state statute and regulations, protections for students and families will remain in place in the Commonwealth.
States can issue their own guidance, which can exceed federal guidelines. The Massachusetts state statute, which predates the federal guidance, ensures protections for all students and prohibits discrimination on the basis of gender identity. An Act Relative to Gender Identity (Chapter 199 of the Acts of 2011), amended several Massachusetts statutes prohibiting discrimination on the basis of specified categories, including gender identity, and subsequently, the Department of Elementary and Secondary Education issued guidance (http://www.doe.mass.edu/sfs/lgbtq/GenderIdentity.pdf) to school districts to implement the gender identity provision.
That guidance includes the following:
"All students are entitled to have access to restrooms, locker rooms and changing facilities that are sanitary, safe and adequate, so they can comfortably and fully engage in their school program and activities."
"…it is essential that the principal and student address access to the restrooms, locker rooms and changing facility. Each situation needs to be reviewed and addressed based on the particular circumstances of the student and the school facilities.
"In all cases, the principal should be clear with the student (and parent) that the student may access the restroom, locker room, and changing facility that corresponds to the student's gender identity."
Some transgender students may be uncomfortable using sex-segregated restrooms and should be provided an alternative, such as the nurses' restroom or a unisex bathroom.
Additional resources are available at http://www.doe.mass.edu/sfs/lgbtq/default.html.
We are proud that Massachusetts was a leader in this area and that schools have worked constructively and without great controversy to support their students. Please do not hesitate to contact our Safe Schools Program team at safeschoolsprogram@doe.mass.edu or 781-338-6319 if they can be of assistance.
Sincerely,
Commissioner Mitchell Chester
The Masconomet Regional School District does not discriminate on the basis of race, color, religion, national origin, age, gender, sexual orientation, gender identity, or disability in admission to, access to, employment in, or treatment in its programs and activities. The Masconomet Regional School District is committed to maintaining a school environment free of harassment based on race, color, religion, national origin, age, gender, gender identity, sexual orientation, or disability. Harassment by administrators certified and support personnel, students, vendors and other individuals at school or at school-sponsored events is unlawful and is strictly prohibited. The Masconomet Regional School District requires all employees and students to conduct themselves in an appropriate manner with respect to their fellow employees, students and all members of the school community.