Masconomet HS Open House - Thursday, September 28, 2017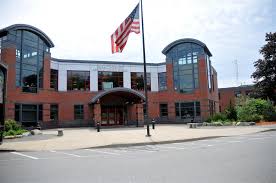 WELCOME PARENTS!
MASCONOMET HIGH SCHOOL OPEN HOUSE
THURSDAY, SEPTEMBER 28, 2017
6:00 PM
Dear Parents,
You are cordially invited to attend our annual Open House on Thursday, September 28, 2017. Please come and meet your student's teachers. We will begin the evening in the auditorium at 6:00 pm with a welcoming address.
Prior to the Open House, please log in to PowerSchool and print, download, or take a screenshot of your student's schedule. You may also have your student complete the attached schedule template. Please bring a schedule with you that evening.
Instructions for the evening will be provided in the auditorium or in homerooms at 6:40 if you choose to start your evening there.
National Honor Society students will be in the hallways to assist you in finding your way around. School Counselors, Nurses and School Resource Officers will be in the library to speak with you as well.
I look forward to welcoming you to our school.
Sincerely,
Pete Delani
Interim High School Principal