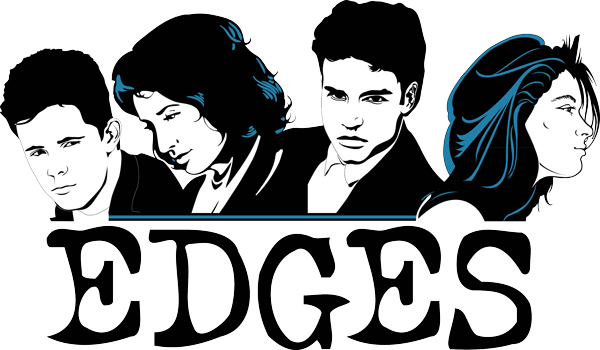 BY BENJ PASEK & JUSTIN PAUL

FRIDAY, JANUARY 29, 2021 7:00PM

SATURDAY, JANUARY 30, 2021 7:00PM

Tickets: $8 per streaming device

EDGES is a fully virtual theatrical production, available to stream from the comfort of your home at the dates and times above. One ticket per streaming device is required. Tickets will be on sale beginning Friday, January 15, 2021.
EDGES is about young adults reaching an "edge" in their life - the edge of a decision, of a relationship, or of a major life change. With that edge comes countless emotions and questions: Who do I really wanna be? Am I just coasting? What happens now? These questions have never been more difficult, or more important, than they have been this past year.

Masco Theatre students have been rehearsing, writing, recording and filming since November to safely bring you a virtual, theatrical production. In addition to featuring ensemble numbers, solos and duets like "Become," "Coasting," and "Boy With Dreams," the show will also feature original monologues written and performed by Masco Theatre students about friendships in a pandemic, moving to a new school, applying to college, and more.

Written by Tony Award-winning Benj Pasek and Justin Paul (Dear Evan Hansen, James and the Giant Peach) when they were only 19 at the University of Michigan, this charming, witty and honest production explores what happens when we are teetering on the edges of our lives.