10.16.19 Meeting Summary Notes
Posted by MSC Community Relations on 10/17/2019
"The future is here — it's just not evenly distributed."
- Michael Hendrix
Global Director of Design, IDEO- Cambridge and Masco parent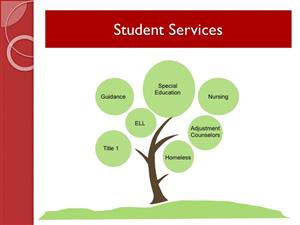 Highlights from the October 16 School Committee (SC) meeting:
Assistant Superintendent for Student Services Patricia Bullard gave a thorough presentation on Student Services

Click the image above to learn more about the trends in student needs, and support available for all our Masconomet students

High School Principal Peter Delani reported:

A thought-provoking presentation was made to students by Michael Hendrix, IDEO Global Director of Design
Peer Leaders, NHS, and Student Council involved in community service engagement, and guiding students on fundraising and other service work for the Ronald McDonald House

Freshman Walk is this Friday, Oct 18!

Spanish exchange students have arrived
For more details on these and other highschool highlights, visit the HS prinicipal's blog

The School Committee voted in favor of nine resolutions and one bylaw change as presented by the Mass. Association of School Committees (MASC) in the MASC Resolution Report 2019
The School Committee extends our gratitude for MEF grants toward Psychology Club field trip and Spanish Exchange trip, and also to the High School Hockey Booster donation toward a banner for the gym. Thank you!
NEXT SC Meeting: Nov. 6, 2019 at 7pm in HS Presentation Room. Meeting agendas, minutes, documents, and videos are posted on-line at: https://www.masconomet.org/domain/41
If you have questions, please contact our committee chair, Tasha Cooper, at tcooper@masconomet.org.