10.15.20 Masconomet Site-Visit
Posted by MSC on 10/16/2020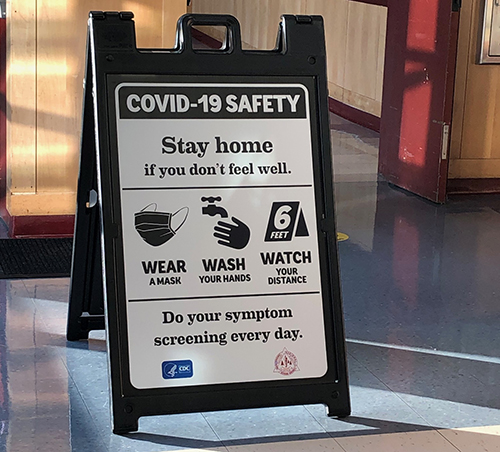 As was laid out in the School Committee's decision on Aug. 12, Masco began on Sept. 21 with four weeks in a fully remote learning model, and upon reviewing readiness on Oct. 7 decided to phase to hybrid learning beginning Oct. 19.
On Oct. 15, the School Committee had a second site visit. Some photos and information from this visit can be viewed here: MSC 10/15/20 Hybrid Building Tour
We are grateful to our whole Masconomet team for everything involved in this transition. All of our staff members — facilities, student services, guidance, human resources, nursing, instructional technology, teaching staff, department heads, administrators and assistants, etc. — have been working through a bottomless list of logistical pieces to make hybrid learning go as smoothly and safely as possible for everyone. We understand that a remarkable amount of work has been placed on your shoulders in this extraordinary time, and we thank you for all you do for our Masconomet students.