Posted by MSC on 10/23/2020
"They're like a NASCAR pit crew getting every desk clean, sanitized and ready before the next lunch."
—MS Principal Phil McManus, about the lunch cleaning & disinfecting team from our cleaning vendor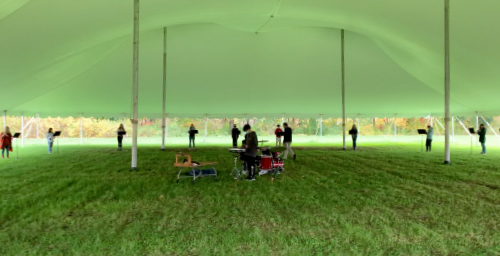 Band class practices under the "big-top" tent
Meeting highlights:
Further notes can be found in the Summary Notes* from the 10/21/2020 meeting. *These are not meeting minutes and not intended to be a transcription of the meeting.
Masco resources:
District highlights:
Community resources:
NEXT SC Meeting:
Our next regular School Committee meeting will be Wednesday, November 4 at 7pm.
Meeting agendas, minutes, documents, and videos are posted on-line at: https://www.masconomet.org/domain/41