Posted by MSC on 10/23/2021
"Music is an integral part of our education, something that is foundational to our Vision 2025 - The heart of this school is the arts"

- HS Senior Chase Quigley, presenter during this week's Vision 2025 Showcase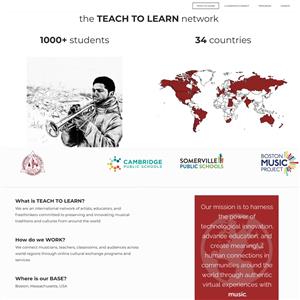 *These are not meeting minutes and are not intended to be a transcription of the meeting.
Remarks from the Chair

. Zillie Bhuju reminded the community that there are various ways to keep on top of what is happening at Masco and with the School Committee. Examples listed were:
Remarks from the public.

Gretchen Fishman spoke on behalf of SEPAC, in support of efforts to ensure that the Masconomet Teachers Union contract includes flexibility to allow for adjustments to the school day schedule. She noted that this is important to ensuring equal access for all students. Currently, students requiring out of classroom services feel they must opt out of foreign language or an elective. SEPAC urges the School Committee and Teachers Union to reach an agreement that allows for something like the WIN block.
Negotiations with Masconomet Teachers Association

. Subcommittee Chair Tasha Cooper reported that the MTA has agreed to move forward with mediation. The offer the School Committee currently has on the table focuses on the structure of the school day and on meeting our towns' requirements around fiscal responsibility. Its key components are:

An annual cost-of-living increase of 2% in each year of the agreement. We value our teachers and their current pay, which places Masco among the top 10% in the state, reflects this.

An increase in the number of teaching minutes, from 236 to 250 per day, without changing the length of the work day. The proposal will allow us to add a WIN block and give teachers one professional development opportunity each week.

Adjust the parameters for the start of the school year to allow us the flexibility to start before Labor Day but no earlier than August 25th. Many of our neighboring schools start before Labor Day, including the Tri-Town Union, and we want to be able to coordinate across K-12.

Revise the description of the teacher workload to allow us to move away from a six-day cycle if we feel that is best for the students. The current agreement specifies a six-day cycle.

An increase in the reimbursable tuition from $250 to $500 per class, on the condition that we obtain an official transcript for reimbursement and movement on the salary grid. The Association had initially accepted this, but later asked for an additional $100 to cover provision of a transcript. The School Committee and the Union have researched this and found that obtaining an official transcript is easy and inexpensive.

Eliminate a provision which allows a teacher to access both additional sick leave and the sick bank. This would provide for up to 315 days--nearly two school years--of sick time. Sick leave is a very important benefit, but it is expensive and unpredictable for the District and we need to minimize our financial liability.

The full Masconomet Teachers Association

contract

is available on the

Massachusetts Department of Elementary and Secondary Education website
Reports from subcommittees

Community Relations Subcommittee: The Subcommittee will devote the first 20 minutes of each (monthly) meeting to a public listening session. Our next meeting is scheduled for Wednesday, November 10th at 6:30PM via Zoom (login details will be in the agenda for the meeting). We have appointed liaisons to SEPAC, the umbrella group that includes TTU, TTC, MEF and PAC, and the Councils on Aging in each town. We are discussing the Small Town Heroes Awards with the Student Council.

Budget Subcommittee: The School Committee recognizes that athletic fees at Masco are disproportionately high compared to neighboring communities. The only way to reduce the fees is to devote additional budget to this item or reduce the number of athletic programs we offer. We have asked the administration to incorporate a proposal for reducing the overall family burden in the draft budget for 2022-2023. The "fee-calculating tool" will not be adjusted this year, because the participation data during the pandemic would skew the 3-year average unfavorably for families. The capital planning process will not kick off in 2021-2022 because there are too many competing priorities right now, but we want to begin the process as soon as is feasible.

Policy Subcommittee: Agreed to put the MASC policy review on hold until March 2022 because our administrators' time and energy is required for more pressing issues at this time, such as settling a fair contract with the Teachers Union and managing continued Covid-related matters.
Student Advisory Board update.

Student Advisory Board representatives serve as

ex officio

members of the School Committee. Junior Stella Nagle (Class of 2023) spoke on behalf of the Board. She reported that an overwhelming number of students state that they are happy to be back in school, attending classes, playing sports, participating in clubs, band, and other activities. Stella thanked the Student Advisory Board for their hard work. She also reiterated that the students are in favor of reinstating the WIN block.
Vision 2025 Showcase: Teach to Learn.

The School Committee's goals for this year include elevating activities happening at Masco that support 21st century skill development for our students. Masconomet

Performing Arts Department Chair Walter O'Keefe spoke about Teach to Learn, a non-profit arts education network that connects music students and music teachers from around the world. Teach to Learn co-founder Derek Beckvold is a Masconomet alumnus and the Masco Music Parents have provided financial support for Masco to participate. Seniors Ada Yu and Chase Quigley told the committee that Teach to Learn has had an enormous impact on them and their understanding of the connection between music, culture, history, and even physics. Find out more about the program by watching

Music- Teach to Learn

,

,

Teach to Learn Video 1

, and

Teach to Learn Video 2
Superintendent's Reports

.

COVID Updates:

There have been 24 COVID cases since October 1; the number of cases continues to decline week by week. The current vaccination rate is 77.21% and we are unlikely to hit the DESE's 80% vaccination threshold by November 1. Education Commissioner Jeff Riley is planning to make a further announcement at the beginning of next week. Masconomet has administered 29 tests to a total of 18 individuals through the Test and Stay program as of October 17, with no positive tests. Through the symptomatic testing program, Masconomet has tested 45 individuals and had one positive result (which was revealed to be a false positive).

ESSER III Grant:

Federal COVID relief funding via the American Rescue Plan ARP Act of 2021. Masconomet submitted the application for the third ESSER grant (Elementary and Secondary Emergency Relief III fund). Our allocation will be $1.35 million. Must be spent by September 30, 2024. For details on this application, including the feedback from the recent survey, see the attachment in the link above. In addition to health and safety, we are planning to expend the funds on programs focused on enhanced instruction and instructional materials and training on social-emotional health. The administration's executive team will provide updates on this and consult with the School Committee on any significant changes. There was a long discussion about the grant spending, which will be available on the recording of the meeting.
Superintendent Evaluation.

Zillie proposed a

2-year process and FY22 timeline

for establishing goals and agreeing mutually on 6-8 focus indicators in the DESE rubric, to be assessed during summative evaluations. Michael Harvey reviewed the activities supporting progress toward student learning goals over the past year. He then presented his updated

Superintendent Improvement Goals

for this year. The intent is for this process to be fair, thoughtful and useful. Therefore, the committee discussed revisiting the types of evidence and testimony that might be most useful for Dr. Harvey to collect, relative to these goals and initiatives, to support continuous improvement and demonstrate progress toward the intended outcomes.
MASCO RESOURCES:
COMMUNITY RESOURCES:
Mental Health and Wellness Covid-19 Resources and Information compiled by TTC
With Project Safety Net, the 24/7 telephone support and referral service, students can talk with a local counselor at any time, day or night, by calling (978) 771-4619.
NEXT SC Meeting:
The School Committee will not meet on November 3rd (as had been tentatively listed on the draft calendar for 2021-22), but may seek an alternative date for that week. Please refer to the "Public Meetings" page on the Masconomet Website for upcoming meetings. Meeting agendas, minutes, documents, and videos are also posted at: https://www.masconomet.org/domain/41. Email any questions, comments or concerns to our committee chair Zillie Bhuju at zbhuju@masconomet.org.